Hello,
I've installed Planescape Torment on my HTC Evo 3D (with patch 1.1 and PST Fix) but Gemrb crash just at the beginning of the game, when I go out of the Mortuary.
The crash occurs when I want to go between points 12 and 7 on this map :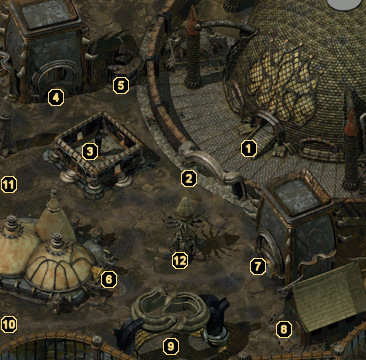 I post the log file here :
http://pastebin.com/hYSZ2Zeg
Somebody can help me? I don't know if it's an GemRB error, or it's caused by my PST installation...
Thanks in advance!!!